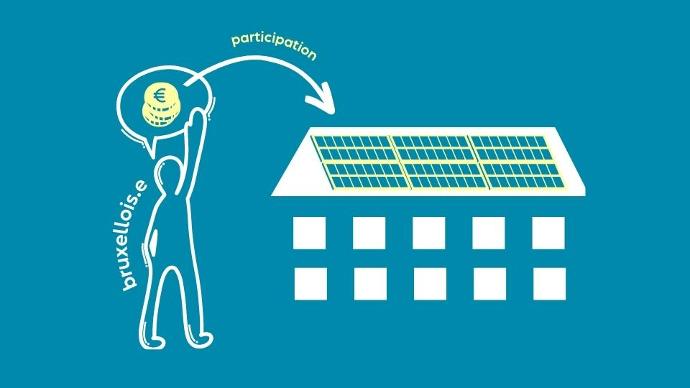 What does brupower do with my money?
brupower will invest in renewable energy projects in Brussels from 2022 onwards, mainly in photovoltaic panels. In the future, brupower plans to expand its projects to other renewable energy sources!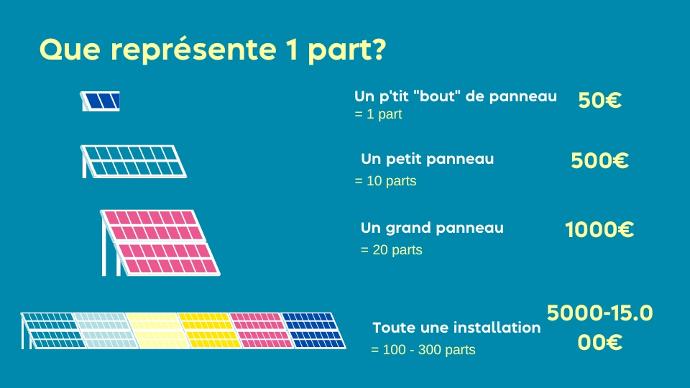 How much is a share?
One share (= 50 euros) represents actually only a small piece of solar panel! brupower therefore recommends acquiring at least 10 shares per person (the equivalent of a small solar panel) and 40 shares for legal persons (organisations, companies).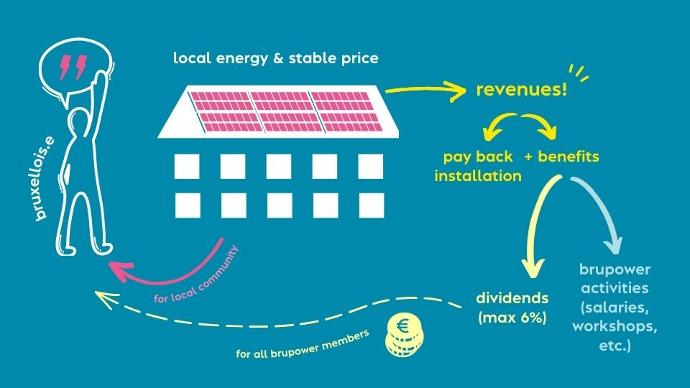 What are the expected benefits?
When you take a share in brupower, your investment generates energy, which is distributed locally to members of the cooperative. The investment also generates income, which is reinvested in brupower activities. There is also a maximum annual dividend of 6%, for all brupower members.
Good to know!
Co-operators are co-owners of all brupower facilities

A share costs 50 euros and its book value will not change

There are no entry or exit fees

Each shareholder has one vote at the General Assembly

The maximum profit paid will be 6%

The number of shares is limited to 400 per person for 2023

Shares cannot be redeemed or exchanged for a period of 6 years
Brupower recommends all cooperators to acquire at least 10 shares, the equivalent of one small solar panel!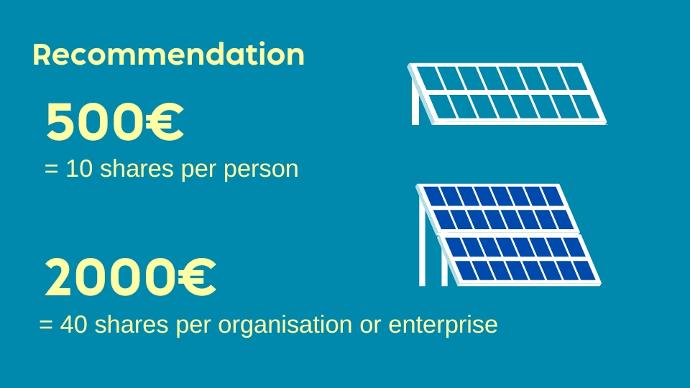 Read official documents
I consult the official documents: the Information Note, the Statutes, the Internal Regulations (IR) and the Charter.
Complete the form
I complete the form with my administrative data and the number of shares I want

Pay the shares
I receive and email with confirmation of my data and payment information. I pay the amount equivalent to the number of shares I want to acquire.
Receipt of certificates
I receive the certificates of attestation indicating that I am a brupower cooperator
Become a co-operator.
Join us and let's invest in the energy transition, together.